Courtesy of David Grandey of All About Trends
With Friday's rally, the indexes remain overbought, closer to resistance than support.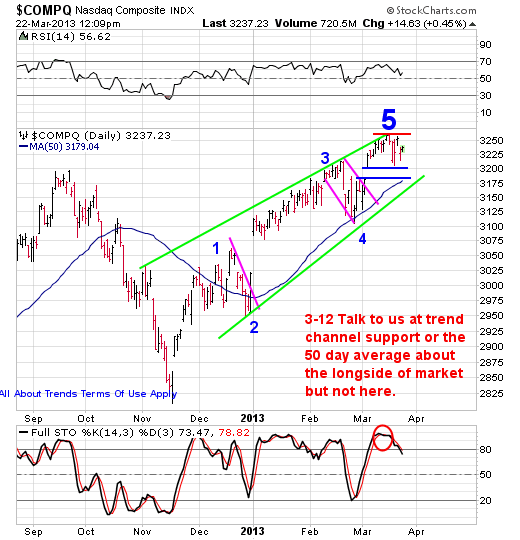 While the overall market looks extended, it's a market of stocks and we look for both long and short opportunities.  
On Friday (3/22), we initiated a short sell trade in Apple Inc.  AAPL is overbought and flirting with its 50-day moving average and downtrend line — a move made on light volume.  Often, when a stock is locked in a downtrend, it will return to the scene of the crime to retest its low. AAPL hasn't retested yet.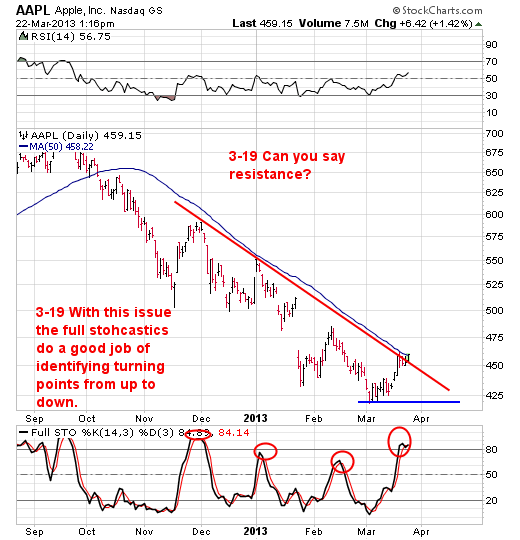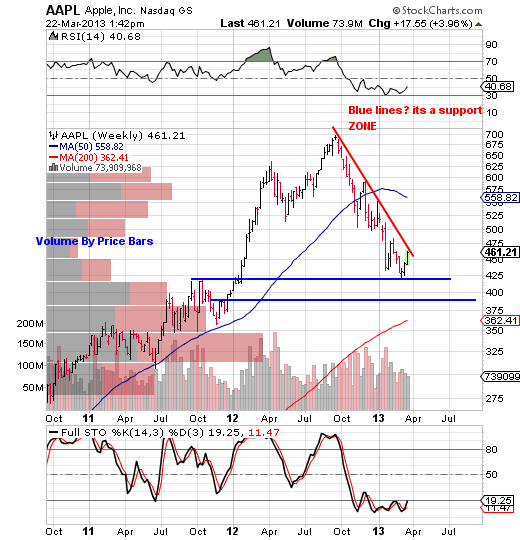 We shorted 20 shares of AAPL at $461.30.
We also added a new name to the LONG watch list: JIVE.
JIVE is in a confirmed uptrend (shown by the green lines) that is pulling back to support at the 50-day moving average with additional support shown by the blue lines and the bottom of the uptrend channel.  This is what we call a Pullback Off Highs pattern — the only pattern we need to know to buy leading stocks in confirmed uptrends at low risk entry points. 
A break above the pink line triggers a long-side trade.
To learn more, sign up for our free, no obligation 15-day trial.
Use "Shadows" as your promotion code. 
No credit card is necessary and you'll receive everything our paying subscribers receive for free for 15-days.  
To sign up, click here. Promo code is Shadows.