Rand Paul Blames the Baltimore Riots on Absentee Fathers (MotherJones)
As one of a growing number of GOP 2016 wannabes, Sen. Rand Paul has tried to sell himself as the best Republican candidate to reach out to African-American voters. He's talked about the need for criminal justice reform. During the protests in Ferguson, Missouri, he called for demilitarizing police forces. Yet his response to the riots in Baltimore show that he has a long way to go. During an interview with conservative radio host Laura Ingraham on Tuesday, the Kentucky senator blamed the turmoil not on the police brutality that resulted in the death of Freddie Gray, but on absentee fathers and a breakdown in families.
Indonesian Stocks Tumble Most Since 2013 Following Executions (Bloomberg)
Indonesian stocks fell the most since August 2013 as investors weighed falling corporate earnings and Australia's warning that the execution of foreign nationals will damage relations.
Greek Finance Minister: I'm still in charge of talks (BusinessInsider)
Greece's Finance Minister Yanis Varoufakis said in a German newspaper interview on Wednesday that he was still responsible for debt talks with its euro zone partners and that both sides were a closer to a deal than many media believed.

"I set the tone. I'm still in charge of the negotiations with the Eurogroup," Varoufakis told the online edition of weeklyDie Zeit.
The Oil Rally Looks Doomed, in Five Charts (Bloomberg)
Oil has surged 20 percent this month to $57 a barrel as expanding violence in Yemen stoked concern that supplies could be disrupted.

The rally follows the biggest drop since 2008, with crude falling as low as $43.46 a barrel in March, as a price war broke out between OPEC producers and U.S. shale drillers. West Texas Intermediate oil, the U.S. benchmark, is now back up at close to a four-month high. Prices gained in each of the last six weeks, the longest stretch in more than a year.
The "straight" BUG: The BUG Investment Strategy with no leverage (LogicalInvest)
In a previous post we introduced our new investment strategy, the BUG. There has been a lot of interest but also some concerns when it comes to using leverage.

We are introducing a version of the BUG for non-leveraged accounts. Here are the statistics for the backtest for the last 5 years.
Bud Light Apologizes For Offensive New Slogan (ThinkProgress)
"The Perfect Beer For Removing 'No' From Your Vocabulary For The Night."

The was the slogan printed on a bottle of Bud Light, a spokesman for the company confirmed to ThinkProgress.
Goldman Paid Bill Clinton $200K Before Lobbying Hillary On Export-Import Bank (ZeroHedge)
As documented here on several occasions of late, there are new questions surrounding charitable contributions to the Clinton Foundation. Most notably, a Reuters investigation revealed that the Clinton family charities may have suffered what we called a "Geithner moment" when they failed to report tens of millions in contributions from foreign governments on tax documents. The foundation will now refile five years worth of returns and hasn't ruled out the possibility that it may need to amend returns dating back some 15 years.
Marketing Company Tumbles After SEC Inquiry Into CEO's Expense Account (Bloomberg)
MDC Partners Inc. slumped the most in 13 years after the marketing firm said it is the subject of a U.S. Securities and Exchange Commission inquiry related to expenses incurred by its CEO as well as accounting, goodwill and trading of the company's stock by third parties.
GoPro shares are ripping higher (BusinessInsider)
And now GoPro shares are ripping higher.

After falling as much as 6% shortly after reporting first quarter earnings that beat on the top and bottom lines, shares of GoPro have reversed higher and were up as much as 7.8% near 5:50 pm ET.
Why small-cap stocks may keep outperforming in 2015 (MarketWatch)
Gargantuan companies like Apple Inc. — the world's biggest corporation by market capitalization — tend to draw all the attention.

But small-cap stocks have fared better than their larger counterparts so far this year, and a top strategist at one big bank offers several reasons why that trend may continue.
Even Financial Pros Choose Indexing for Retirement Savings (Bloomberg)
Planning for retirement? You're better off saving on fees in an index fund than trying to beat the markets.

That recommendation by legendary investor Jack Bogle is shared by 42 percent of financial professionals in the latest Bloomberg Markets Global Poll, who were asked about the most appropriate way for a midcareer person to invest for retirement. Only 18 percent said actively managed mutual funds were the best option, 17 percent recommended individual stocks and bonds, and 14 percent favored real estate.
Saudi Arabia's King Salman Replaces Crown Prince, Foreign Minister (WSJ)
Saudi Arabia said Wednesday that King Salman bin Abdulaziz had replaced his crown prince and foreign minister, in a dramatic shuffling of his top officials.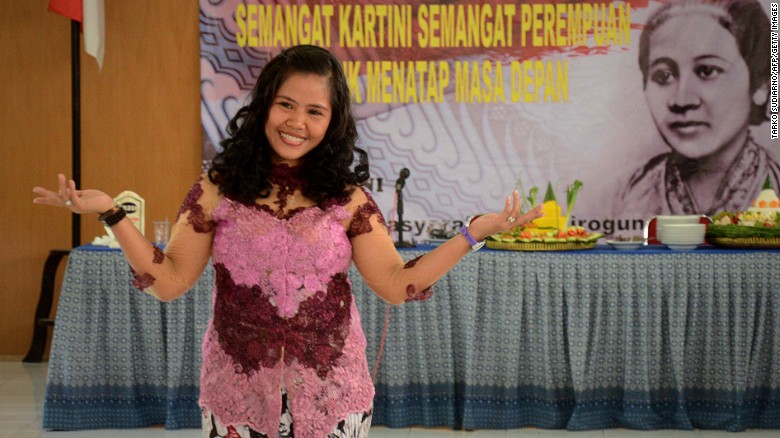 Indonesia executes 8 drug smugglers by firing squad (CNN)
Australia has recalled its ambassador to Indonesia for consultations after two Australians were among eight drug smugglers executed by firing squad early Wednesday.

Australian Prime Minister Tony Abbott called the executions "cruel and unnecessary" because both men, Andrew Chan and Myuran Sukumaran, had been "fully rehabilitated" during a decade in prison.
It's Always a 'Great Quarter, Guys!' If You're an Equity Analyst (Bloomberg)
Almost every quarter is a great quarter, guys.

The earnings conference call is a routine of corporate America. Companies post financial results, and financial analysts dial in to the conference call.
Wal-Mart to build 115 new China stores by 2017 in push to offset slowing growth (Reuters)
Giant U.S. retailer Wal-Mart Stores Inc (WMT.N) plans to expand its footprint in China by nearly a third by opening 115 new stores by 2017, the firm's chief executive said, in a renewed push to lure China's grocery shoppers despite slowing growth.

"Our aim is to become an integral part of China's economy," Chief Executive Doug McMillon said at a news conference in Beijing on Wednesday. "China is a top priority."
Time Warner, MasterCard, Fiat Chrysler, Lumber Liquidators earnings in focus (MarketWatch)
Among the companies whose shares are expected to see active trade in Wednesday's session are Time Warner Inc., MasterCard Inc., Fiat Chrysler Automobiles NV, and Lumber Liquidators Holdings Inc.
Strong Franc Brings Bonanza to Swiss Shoppers Seeking Bargains (Bloomberg)
Fourteen weeks after the Swiss National Bank abolished its cap on the franc, shoppers are cashing in.

"I collect rare comics and often order them online as they are hard to find in stores," Raphael Gut, a 40-year-old web designer, said as he left a post office in central Zurich. "When the euro plunged, I was able to bid more in the auction for a piece I wanted for a long time."
3 of the Best Short-term Investments (MotleyFool)
Whether any investment is appropriate for your portfolio depends on your projected holding period. Money you can sock away for five to 10 years or longer is probably best allocated to stocks. But when it comes to short-term investments, stocks are not as ideal given the unpredictability of the market. The best short-term investments are instead those that put preserving capital ahead of growing it.

With this in mind, here are three ideal short-term investments.
New Maximum Yield Rotation Strategy backtest charts (LogicalInvest)
Here are two backtests charts of the new MYRS strategy with adaptive allocation. The annual return of the old and the new strategy is more or less the same. During low volatility markets, the return of the new strategy is probably slightly lower, however during difficult volatile years like 2014, the return of the new strategy is significantly higher and the drawdowns and the risk is reduced nearly by a factor of 2x. The slightly lower return is due to the fact that some time a part of your capital is invested in the Treasury hedge to reduce risk.
Baltimore Orioles to play in empty stadium on Wednesday (MarketWatch)
Baseball, a game steeped in tradition and statistics, is about to do something for the first time in its history.

When the Baltimore Orioles host the Chicago White Sox on Wednesday afternoon at Camden Yards, there will be no fans in attendance. This will be a first for an MLB game, though an Oakland A's game once came close.