Courtesy of Phil's Stock World
Financial Markets and Economy
Regional Fed Manufacturing Surveys for May and the ISM Index (Calculated Risk)
Earlier today the last two regional Fed surveys for May were released. As expected, the Dallas Fed was especially weak due primarily to weakness in the oil sector.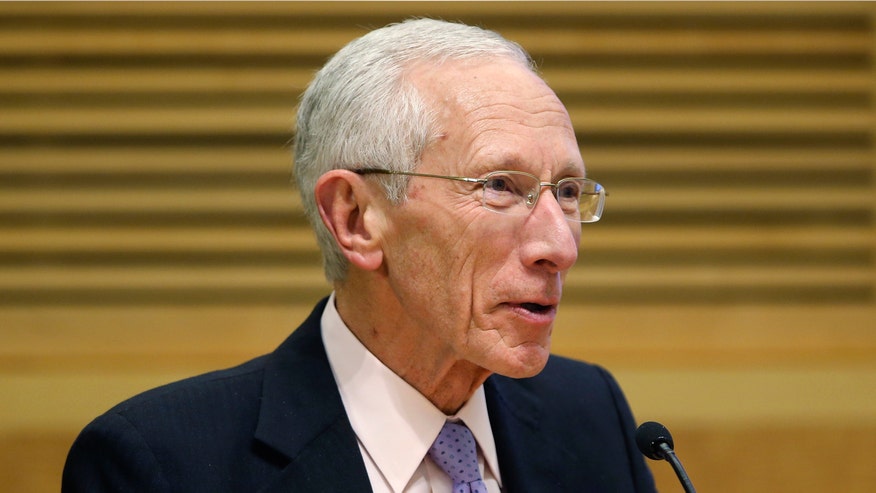 Fischer: Fed Rate Hikes May Trigger Global Volatility (Fox Business)
When the Federal Reserve raises U.S. interest rates for the first time in nearly a decade, it should weigh the effects on global economies and can expect some bouts of financial market volatility, a top Fed official said on Tuesday.

"In the normalizing of its policy, just as when loosening policy, the Federal Reserve will take account of how its actions affect the global economy," U.S. Federal Reserve Vice Chairman Stanley Fischer said in Israel. "The actual raising of policy rates could trigger further bouts of volatility, but my best estimate is that the normalization of our policy should prove manageable for the emerging market economies."
Thoughts: The Fed is constrained in just how far they raise rates, so yes they will, but it won't be a massive increase. The world will not fall apart due to that and the increase in interest will not be enough to pull money away from income-producing investments (like dividend paying stocks) anytime soon. 
MBA: Mortgage Refinance Applications Decrease in Latest Weekly Survey, Purchase Index up 14% YoY (Calculated Risk)
Mortgage applications decreased 1.6 percent from one week earlier, according to data from the Mortgage Bankers Association's (MBA) Weekly Mortgage Applications Survey for the week ending May 22, 2015. …
This grid battery startup is raising funds to ramp up in a competitive market (Forbes)
Meet a young startup with a huge utility deal and a lot of promise.

Tesla is only the most well-known company that's usinglow-cost batteries and software to potentially change how the power grid operates. There are a half dozen others, and one of those is a startup called Advanced Microgrid Solutions that hopes to raise $18.8 million to compete in the space, according to a filing.
Even Wall Street's China bulls are worried (Business Insider)
China is slowing down.

The pace of that slowdown, however, has been up for some debate. But it's looking increasingly like the more bearish side is winning.
MORGAN STANLEY: Russia's consumer crisis today is 'much harsher' than it was during the global financial crisis (Business Insider)
Russia's tumultuous political adventures and structural economic problems have claimed their victim: the average Russian consumer.
Venezuela's Currency Just Collapsed 30% on the Black Market (Bloomberg)
The stunning collapse of Venezuela's bolivar in black market trading this month — it fell to as low as 423 bolivars per dollar from 279 at the start of the month — has left Venezuelans scratching their heads,  with many wondering why it has sunk below the value of gold and hard currency the central bank has to back it.
How Uber Is Actually Killing the Value of a New York City Taxi Medallion (The Street)
Since New York City taxi-meter revenue peaked in May 2013 at $599 per day per medallion, according to the New York Taxi and Limousine Commission, the average taxi-medallion owner has experienced a sharp drop in pre-tax income after debt service — more precipitous than anyone has yet admitted.

The culprit? Primarily Uber, the hot on-demand car-service start-up that has been valued in excess of $40 billion — a number that keeps on rising, even as valuations fall for medallions, the license needed to operate a cab in New York. Corporate medallions (those sold in pairs for use as part of a taxi fleet) were last auctioned in April 2014 and sold for $2.6 million per pair, or $1.3 million each. In March 2015, there were transfers of medallions for as little as $1.8 million for a pair, or $900,000 each.
Fears over yuan's inclusion in IMF currency basket are overblown (Market Watch)
The debate over whether the Chinese yuan should be added to the International Monetary Fund's special drawing right is a tempest in a teapot, according to Capital Economics.

It's unlikely that the yuan will be added to the exclusive basket of reserve assets this year, the economists said. But even when the yuan, also known as the renminbi, is finally added — as Christine Lagarde, the managing director of the IMF, has said she expects it to be — its inclusion will have little significance, except to Chinese policy makers, who will likely see it as a symbolic victory.
Bill Gross: "My 'Short Of A Lifetime' Bund Trade Was Well Timed But Not Necessarily Well Executed" (Zero Hedge)
While the bulk of Bill Gross' latest monthly investment outlook deals with the vagaries of the bubbly art market summarized by the following chart which "oddly" mimics the move of global capital markets (and thus central bank balance sheets)…
Stocks and Trading
Time Warner Cable Investors Should Thank the Federal Government (Maybe) (Fool)
Are you a long-term Time Warner Cable (NYSE: TWC ) shareholder? It may be a little premature, but eventually, you may want to write a letter of thanks to the Federal Communications Commission. Because it appears the FCC — and its chairman, Tom Wheeler — may have unintentionally added as much value to your investment as Time Warner Cable's CEO Rob Marcus.
Michael Kors Continues to Fall Out of Favor (24/7 Wall St)
Michael Kors Holdings Ltd. (NYSE: KORS) reported its fiscal fourth-quarter earnings Wednesday before the markets opened. The company had $0.90 in earnings per share (EPS) on $1.08 billion in revenue, versus Thomson Reuters consensus estimates of $0.91 in EPS on $1.08 billion in revenue. In the same quarter of the previous year, Michael Kors posted EPS of $0.78 and $917.45 million in revenue.
It's official: Chinese stocks have surged over 100% (CNN)
Chinese markets just keep powering ahead.

The Shenzhen Composite rallied 3.6% on Tuesday, pushing gains so far this year over 100%, and easily making it the world's top performing stock market.

Stocks in Shanghai and Hong Kong have also surged year to date, climbing 20% and 52% respectively. That makes the S&P 500's 3.3% gain this year seem pretty ho-hum.
Will Hormel Be Taken Seriously in Organic Meat With Applegate Buyout (24/7 Wall St)
It is no secret by now that more consumers want to eat more and more organic or naturally raised foods. The fight against antibiotics, hormones and use of GMO franken-feed for animals has become one of the most easily recognized megatrends in America.
Politics
Republicans' 2016 math problem, explained in two charts (Washington Post)
It's easy to overthink elections. I do it all the time. But at its most basic level, demographics tend to be political destiny. And that's why Dan Balz's column over the weekend, which details the difficult demographic realities facing the Republican Party in 2016 (and beyond), is so important.
Technology
The silent missile that can destroy enemy electronics with microwave PULSES: Air Force confirms terrifying new weapon (Daily Mail)
From Ocean's Eleven to Star Trek, weapons that wipe out enemy electronics are a staple of science fiction films.

For years, scientists have been attempting to create such a weapon as part of Champ, or the Counter-electronics High-powered microwave Advanced Missile Project.
Self-parking Volvo ploughs into journalists after owner neglects to pay for extra feature that stops cars crashing into people (Independent)
A video showing a car attempting to park but actually plowing into journalists might have resulted from the Volvo's owner not paying an extra fee to have the car avoid pedestrians.
New technology could power battery-free electric cars within five years (Science Alert)
Australian scientists have developed graphene-based supercapacitors that are so light they can be used to create electric vehicles that are powered by their own body parts, instead of batteries.

Electric cars are often touted as the future of sustainable transport, but they're held back by the fact that they require really heavy, slow-releasing batteries to power them – even the top-end Lithium-ion batteries on the market charge extremely slowly and weigh a lot.
Health and Life Sciences
Summertime, and Risk Grows for Kidney Stones (Wall Street Journal)
Summer is a big season for kidney stones.

Doctors say more people suffer the condition when the weather is hot and dry and people become dehydrated. That can encourage minerals in the body to crystallize in the kidneys. When the so-called stones move to other parts of the urinary tract they can cause severe pain depending on their size.
Researchers develop a novel device to image the minute forces and actions involved in cell membrane hemifusion (Phys)
Cells are biological wonders. Throughout billions of years of existence on Earth, these tiny units of life have evolved to collaborate at the smallest levels in promoting, preserving and protecting the organism they comprise. Among these functions is the transport of lipids and other biomacromolecules between cells via membrane adhesion and fusion—processes that occur in many biological functions, including waste transport, egg fertilization and digestion.
Life on the Home Planet
Extreme Heat Wave In India Is Killing People And Melting Roads (Think Progress)
A blistering heat wave in India has killed more than 1,100 people in the country in less than one week.

Eight hundred and fifty two people have died in a heat wave in Andhra Pradesh in southeastern India, while 266 have died in the adjacent state of Telangana, CNN reports. In northeastern West Bengal and Orissa, at least 24 people have died. Most of the deaths, according to officials, have been among construction workers, the elderly, and the homeless — people who are typically most exposed to high heat and who don't have access to air conditioning.
Billions of Blue Jellyfish Setting Sail for Beaches (Live Science)
Expect another bountiful crop of blue jellies this year along West Coast beaches.

Billions of "by-the-wind sailors," also called Velella velella, could wash ashore in coming months because of favorable water temperatures and onshore winds, scientists say. People have already spotted thousands of the baseball-size creatures at beaches from Washington to Southern California. A gargantuan number of the stunning sea sailors were also blown onto western beaches in 2014.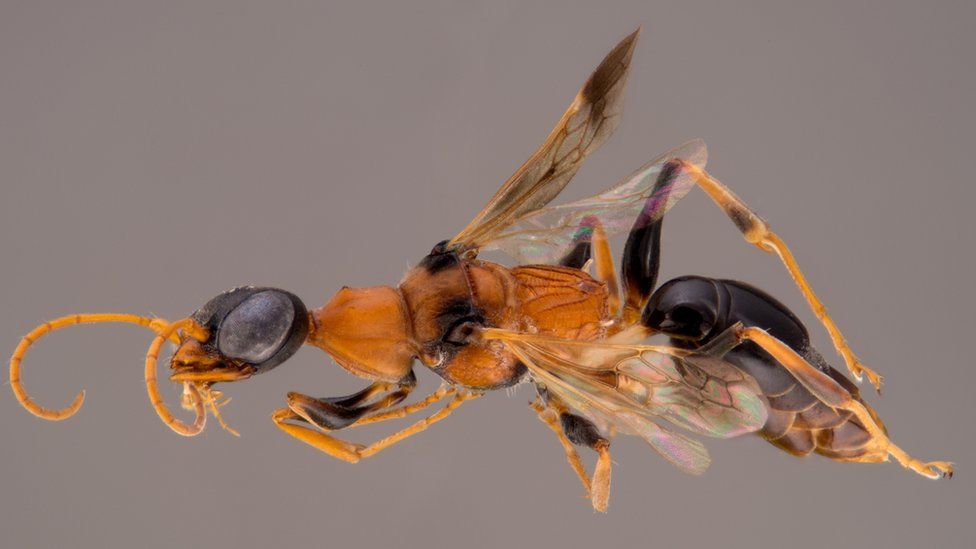 'Soul-sucking dementor wasp' among new species already at risk says WWF (BBC)
A "soul-sucking wasp" is among 139 species recently discovered in south-east Asia.

Named Ampulex dementor, it steals its prey's "free will", paralysing it with a sting before eating it alive.

But according to animal charity WWF the wasp and many of the other new species are already under threat.