Financial Markets and Economy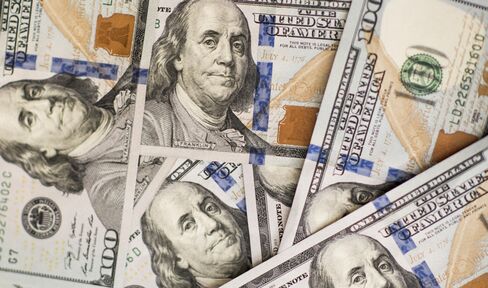 Here's How Much the Strong Dollar Hurts American Companies (Bloomberg)
American companies had a rough start to 2015 as they watched profits from overseas subsidiaries slide. Exactly how much blame should we assign to the currency markets? Two economists at the Federal Reserve have an idea.

U.S. corporate profits fell about 1.4 percent in the fourth quarter last year before plummeting 5.2 percent in the first quarter this year, partly driven by a plunge in the amount American companies' foreign affiliates earned. Of the decline in overseas subsidiary profits caused by the appreciating currency and cheaper oil imports, about a third probably came specifically from the greenback, Carol Bertaut and Nitish Sinha wrote in a post this month.
Chinese Stocks Tumble In Close Of Trading "Causing Panic", US GDP To Be Revised Higher On Seasonal Adjustments (Zero Hedge)
We start off the overnight wrap up with the usual place, China, where in a mirror image of Wednesday's action, stocks once again started off uneventful, then gradually rose in the afternoon session and meandered near unchanged territory until the last half hour, when out of the blue they tumbled to close near the day's low, some 2.2% below yesterday's closing level.
Dollar watching can't stop as a big move looms (Market Watch)
Judging by dollar gains this morning, a September interest-rate hike has not been completely ruled out, even if the tea leaves of yesterday's Fed statement didn't offer any clear direction.
Albert Edwards: Gold is a 'must-have' (Business Insider)
Societe Generale's Albert Edwards is a bit of a bear, to put it mildly. One asset he absolutely loves, all the time, is gold.

So you might think he'd be a little down, given the precious metal's recent tumble in value.

But Edwards is sticking firmly to his guns in his latest email— gold is a great investment for the coming crash (it's always just around the corner).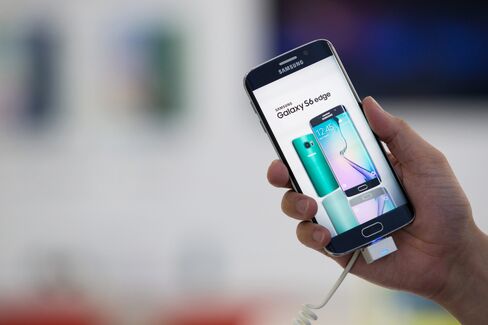 Samsung May Cut Galaxy S6 Price After Fifth Straight Profit Decline (Bloomberg)
Samsung Electronics Co. signaled price cuts for its high-end Galaxy S6 smartphones to combat a market slowdown and surging sales of Apple Inc.'s iPhones after posting a fifth straight profit decline. Shares fell.

The company will be "adjusting" prices for the S6 and for the curved-screen S6 Edge to maintain sales growth, Samsung said Thursday. Net income, excluding minority interests, fell to 5.63 trillion won ($4.9 billion) in the three months ended June, missing estimates and triggering the biggest decline in shares in four months.
Buying oil stocks at these prices is just spilling money (Market Watch)
About a month ago, some traders were trumpeting that the worst was over for oil. Prices normalized around $60 after a snap-back in spring, with energy seemingly on solid footing once more as we neared the end of the second quarter.

In July, though, all bets were off as crude tumbled sharply to near six-month lows, shedding about 20% in a matter of weeks. That once again puts oil prices within spitting distance of their 2009 lows.
4 Mainstream Media Articles Mocking Gold That Should Make You Think (Liberty Blitzkrieg)
For those of you who have been reading my stuff since all the way back to my Wall Street years at Sanford Bernstein, thanks for staying along for the ride. I appreciate your support immensely considering that I essentially no longer write about financial markets at all, and for many of you, that remains your profession and primary area of interest.
Chinese stocks were having an OK day … until the end of the day (Business Insider)
The comparative calm seen on China's stock market earlier on Thursday came to an abrupt end in the afternoon, with stocks tumbling into the close.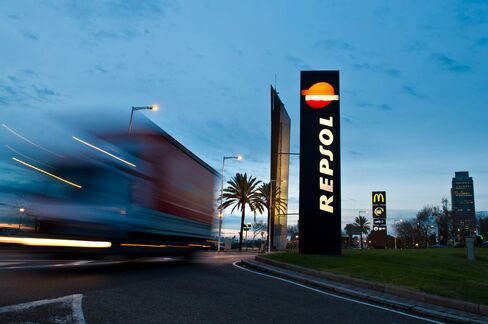 Repsol Profit Declines 20% as Crude Slump Counters Refining (Bloomberg)
Repsol SA, Spain's largest oil company, reported a 20 percent drop in second-quarter earnings as lower crude prices outweighed higher refining margins and led to a loss at its upstream operations.

Adjusted net income fell to 312 million euros ($342 million) from 390 million euros a year earlier, the Madrid-based producer said Thursday in a statement. That matched the average estimate of 19 analysts surveyed by Bloomberg.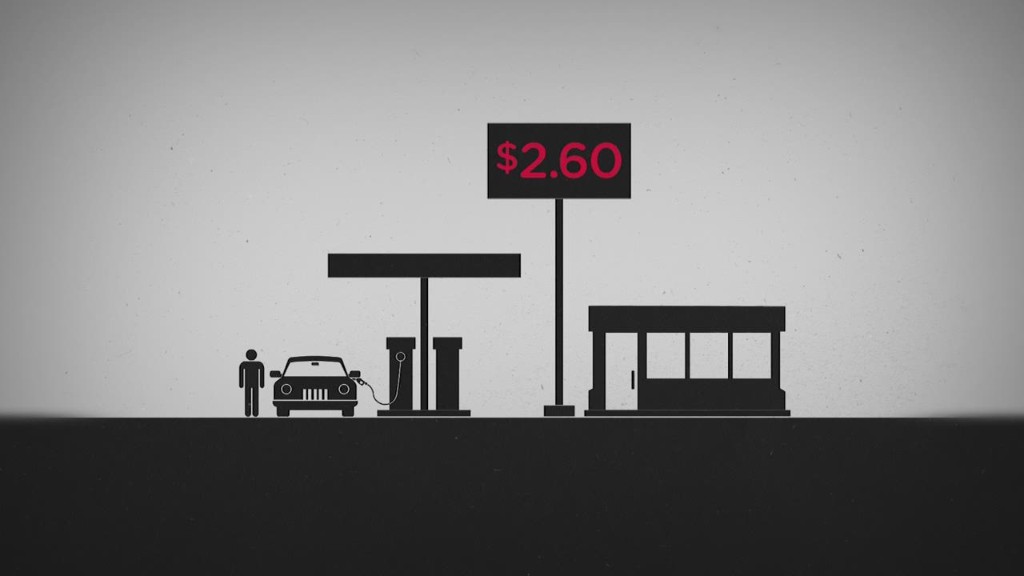 Oil price slump costs another 12,500 jobs (CNN)
Sinking oil prices have prompted another round of heavy job cuts.

Royal Dutch Shell (RDSB) will slash 6,500 jobs in 2015 as part of a cost cutting drive. Another British firm Centrica (CPYYF) will shed 6,000 jobs, partly due to a reduced focus on oil and gas production.
European stocks pare gains as earnings continue to roll in (Market Watch)
Stocks across Europe rose Thursday, but regional indexes were coming off stronger levels as investors continued to sift through a raft of corporate earnings reports.

The Stoxx Europe 600 SXXP, +0.54% was up 0.2% at 394.88, but had been up by as much as 0.7%. The energy, technology and industrial sectors held gains, but telecommunication, consumer goods and basic material issues struggled.
Bail-Ins at "Bad Bank" Unconstitutional Says Austrian Court (Gold Core)
An attempt by Austria to bail-in junior bondholders at the Heta "bad bank" has been overturned by the highest court in the country.

Last year Austria passed legislation which annulled guarantees previously given by the state of Carinthia to bondholders of Heta, effectively writing off €890 million.
Brazil raises a key interest rate as it teeters on the brink of recession (Business Insider)
Brazil's central bank raised its benchmark interest rate by half a point to 14.25 percent, seeking to fight inflation during a major slump in the local currency.

The bank's monetary policy committee COPOM decided in a unanimous vote to raise the Selic rate by 0.50 percentage points, the seventh consecutive raise.
The eurozone's star performer is showing every other European economy how it's done (Business Insider)
Spain's economy had another solid quarter between April and June, with a 1% growth spurt, according to figures just released.

That's bang on what analysts were expecting, and it means the economy has grown 3.1% since the same period last year.
Royal Dutch Shell Profits Continue to Fall, Prompting 6,500 Layoffs (NY Times)
Royal Dutch Shell said on Thursday that its profit fell sharply in the second quarter as a strong performance in marketing and refining failed to offset the brunt of lower oil and gas prices.

The oil giant also said it would cut its capital investment and eliminate 6,500 jobs as the drop in oil and gas prices squeezes its vast global exploration and production operations.
U.S. stock futures dip into the red ahead of GDP report (Market Watch)
Wall Street was set to open slightly lower on Thursday, with stock futures dipping into the red ahead of closely watched second-quarter growth data that could impact the timing of the first Federal Reserve rate hike.

Futures for the Dow Jones Industrial Average YMU5, -0.05% slipped 33 points, or 0.2%, to 17,649, while those for the S&P 500 index ESU5, -0.07% fell 4.50 points, or 0.2%, to 2,097. Futures for the Nasdaq 100 index NQU5, +0.08% lost 4.25 points, or 0.1%, to 4,560.75.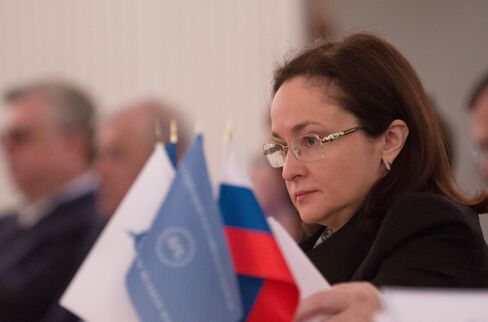 Waiting for Fed Tempers Russian Rate Cuts as Easing Pause Nears (Bloomberg)
It may be all that the Bank of Russia can do this year before it runs out of ammunition to help the economy.

After suspending its foreign-currency purchases on Tuesday to take the pressure off the ruble, the central bank will deliver the smallest interest-rate cut of its seven-month easing cycle, lowering the benchmark by 50 basis points to 11 percent, according to 26 of 35 economists surveyed by Bloomberg. Policy makers will announce their decision Friday at about 1:30 p.m. in Moscow.
Janet Yellen Can't Pop The Biotech Bubble (But The SF Gate Can) (Dark-Bid)
Biotech has a special place in the heart of the gambler investor. In the modern market where the average investor doesn't stand a chance, some of them indulge their hope and turn to lottery tickets. If only they can get the next Gilead or the next Amgen, they will become the next wildly successful "maverick" investor. More lottery tickets seem to be flying around than usual lately, floating alongside the recent biotech bubble. Some have doubted if this is a bubble. Maybe it's different this time. The SF Gate pondered this exact same question 15 years ago, and the market promptly replied.
Oil climbs on big U.S. stock draw; strong dollar caps gains (Business Insider)
Oil prices extended gains in Asian trade on Thursday, after a larger than expected draw in U.S. crude and gasoline stocks strengthened the outlook for oil demand.

But gains were capped by a stronger dollar and despite the drop in oil stocks some commentators warn of a global supply glut, with OPEC members producing 3 million barrels per day more than demand in the second quarter.
Sizing Up Republic's Recovery (24/7 Wall St)
Republic Airways Holdings Inc. (NASDAQ: RJET) saw a reversal of misfortune on Wednesday. This stock fell handily on Monday and Tuesday, falling from over $8.00 down to under $4.00. So, what are investors supposed to make of more than a 50% gain on Wednesday?

The driving force for this week's drop was that the stock is under the gun of the U.S. Federal Aviation Administration (FAA). The organization has boosted the required flight experience for first officers by a multiple of six to a total of 1,500 hours. The FAA also set new limits on duty times, according to Republic Airways.
Gold futures drop, trade near 5½-year low (Market Watch)
Gold prices slipped early Thursday, trading near a five-and-a-half-year low as the dollar gained after the Federal Reserve left the door open for a September interest-rate hike.

August gold GCQ5, -0.64% traded at $1,085 an ounce, down $7.60 or 0.7%. The contract has traded as low as $1,081 an ounce, according to FactSet data, meaning it's continuing to wallow around levels that had last been seen in early 2010.
Dollar Enigma: Why Are Bulls Losing Confidence With Fed Looming? (Bloomberg)
Even as the Federal Reserve may be weeks away from raising interest rates for the first time in almost a decade, currency forecasters are ratcheting back expectations for gains in the dollar.

Back in April, analysts were calling for the ICE U.S. Dollar Index to reach a 12-year high of 100.70 at year-end. Now they see it finishing 2015 at 98.60, according to the median estimate in a Bloomberg survey.
Asian shares, dollar up on Fed's economic optimism (Business Insider)
Asian shares were firm on Thursday after the U.S. Federal Reserve said it saw the economy and jobs continuing to strengthen, helping lift the dollar as traders bet that higher U.S. interest rates were around the corner.

Japan's Nikkei <.N225> rose 0.8 percent while Australian shares <.AXJO> tacked on 0.3 percent and South Korean shares <.KS11> gained 0.2 percent.
Let China's bubble burst (Market Watch)
The problems with China's economic-growth pattern have become well known in recent years, with the Chinese stock market's recent free-fall bringing them into sharper focus.
These Are the Foreign Goods That Greeks Had to Ditch in the Crisis (Bloomberg)
Greece has become the latest textbook example of Engel's law: as income falls, proportionate spending on basic food shoots up. That is what German statistician Ernst Engel found when he studied 153 Belgian working-class homes in the mid-19th century.
Chinese stocks haven't had this many bad days since 2008 (Quartz)
The Shanghai Stock Exchange Composite index fell 8.5% in Monday trading, the worst daily drop since Feb. 27, 2007.
How to teach your kids about money (Business Insider)
Last month I opened things up to my email subscribers by asking for any suggestions for future writing topics that I've yet to cover here. By far the most popular and repeated question came from parents and grandparents who would like to know how to instill good financial habits into their children and grandchildren.

It's an interesting topic for me to ponder because it's something I'm trying to figure out on my own, as well.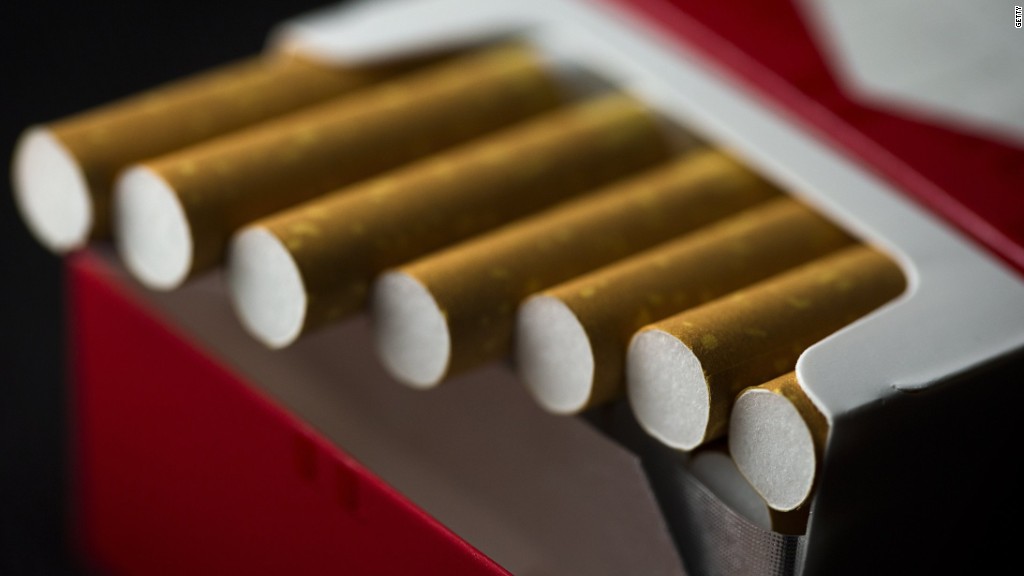 Smoking is not cool. But cigarette stocks are hot. (CNN)
Cigarettes are bad for you. We all know that by now. But don't tell that to Wall Street.

Marlboro maker Altria (MO) reported solid sales and earnings growth on Wednesday. The stock slipped a bit after the report, but shares are still up more than 10% so far this year and over 30% over the past 12 months. That's much better than the broader market.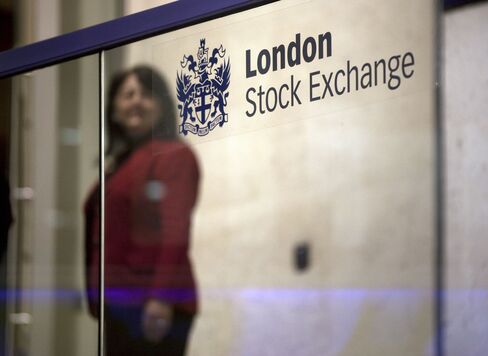 RBS, Shell Gains on Earnings Push U.K. Stocks Up for Third Day (Bloomberg)
A flurry of earnings reports and deals announcements sent U.K. stocks higher for a third day.

Royal Dutch Shell Plc gained 3.6 percent after saying it will cut jobs and reduce capital investment, while quarterly profit topped estimates. The company also agreed to sell a 33.24 percent stake in a Japanese refiner. BG Group Plc, which Shell is buying, advanced 3.3 percent. AstraZeneca Plc rose 2.3 percent after reporting core operating profit that beat analysts' estimates.
Toshiba scandal puts focus on Japan's cut-price company audits (Business Insider)
Toshiba Corp's years-long practice of inflating its profits has raised questions among accounting experts about whether low fees paid by Japan-listed companies to their auditors mean they do not spend enough time scrutinizing company accounts.

Toshiba chief executive Hisao Tanaka and a string of other senior officials resigned last week after an independent inquiry found the company had padded its profits by $1.2 billion over several years, in one of Japan's biggest corporate scandals in years.
Gilts in Crosshairs as Shrinking Reserves Risk Investor Exodus (Bloomberg)
The U.K. government may be the latest victim of the slide in global foreign-exchange reserves.
$40 Oil May Force Russia Into an Emergency Rate Hike, Economists Say (Bloomberg)
If oil hits $40, Russia is in trouble.

Already faced with recession and sanctions, a further drop in crude might force the country's central bank into an emergency rate hike — after four cuts already this year — according to 65 percent of economists surveyed by Bloomberg from July 24-29. Thirty-nine percent of analysts said the government might impose Greek-like capital controls and 22 percent predicted a takeover of at least some of the country's banks.
Japanese Output Beats Forecast in Bright Spot for Ailing Economy (Bloomberg)
Japan's industrial production increased more than forecast in June, aiding an economy that struggled last quarter with weakness in retail sales and exports.

Output rose 0.8 percent from May, when it fell 2.1 percent, the trade ministry said on Thursday. While production was stronger than the median forecast for a 0.3 percent gain, economists continue to debate whether the Japanese economy expanded or contracted last quarter.
Politics

Hillary's bizarre Keystone dodge: Once again, she plays into Sanders' hands (Salon)
One attribute shared by Ronald Reagan and Barack Obama is the ability to communicate a message. While their messages differ politically, the speeches of both two-term presidents seem to hit the core of what voters were looking for during their respective eras. When a person is straightforward and forthright in their words, even a xenophobic and nativist New York billionaire can reach the hearts and minds of his constituency. After so long of being forced to hear vapid talking points and carefully crafted political rhetoric, Americans yearn for honesty and clarity in leadership.
There's a new debt-ceiling deadline on the horizon… (Business Insider)
Congress will likely need to raise the nation's borrowing limit — or debt ceiling — by sometime this fall, Treasury Secretary Jack Lew told congressional leaders on Wednesday.

The government's borrowing cap had been suspended through mid-March. Currently, the Treasury Department is deploying so-called "extraordinary measures" to keep the country paying its bills. Lew said those extraordinary measures would not be exhausted before late October, but added that the department couldn't predict with certainty how long the measures would last.
Jeb gets Trumped in his own state: New poll shows Bush losing Florida to The Donald (Salon)
Headlines exploded earlier this month after a poll found that Donald Trump had "vaulted into a virtual dead heat with Jeb Bush" nationally. Well, after Trump complained about being even tied with Bush, he's quickly moved into the lead nationally and now it looks as though megalomaniac is even beating the former governor of Florida in the Sunshine State.

A newly released poll shows that Donald Trump is the top choice for Florida Republicans, beating out both Bush and Florida Sen. Marco Rubio. Trump beats Bush by six points, garnering the support of 26 percent of respondents to Bush's 20 percent, while Rubio only grabs the support of less than 10% of Floridians for fourth place behind Scott Walker. The web-based poll of 1,902 likely Republican primary voters has a 2.2 percent margin of error.
Technology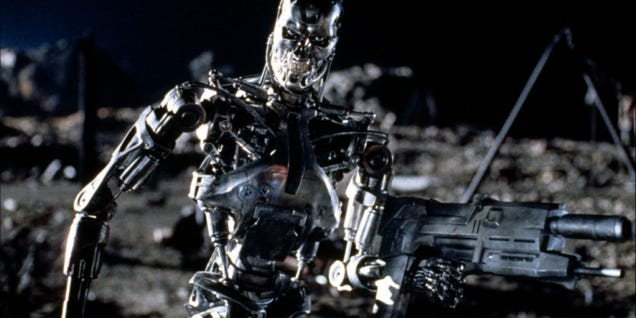 Why We Should Welcome 'Killer Robots'—Not Ban Them (Gizmodo)
The open letter signed by more than 12,000 prominent people calling for a ban on artificially intelligent killer robots, connected to arguments for a UN ban on the same, is misguided and perhaps even reckless.

Wait, misguided? Reckless? Let me offer some context. I am a robotics researcher and have spent much of my career reading and writing about military robots, fuelling the very scare campaign that I now vehemently oppose.
Healing Injuries Could Be Better Thanks To This 3-D Printed Cast (Fast Company)
When Scott Summit tore a ligament in his arm he knew there was a better way to heal than spending six months trapped in a fiberglass cast from his biceps to his knuckles. The senior director of functional design at 3D Systems—a 3-D printing behemoth—and founder of Bespoke, a company that developed prosthetics and braces, Summit naturally turned to technology to find a better way.
This ultra-advanced luxury car feature is on affordable cars now (The Verge)
Dynamic cruise control is one of those opulent car options that sound a little ridiculous until you actually try it, and then you can't really imagine using a car without it. It isawesome. The concept is simple: instead of operating at a constant, set speed, your car continuously monitors for traffic ahead of you and adjusts your speed to maintain a minimum set distance, along with a maximum speed. For highway goers, it can mean traveling for hours at a time without ever touching a pedal. (As you might imagine, it's also an important precursor to autonomous driving.)
Health and Life Sciences

Insulin Resistance Linked to Memory Decline? (Phych Central)
A new study adds to the growing evidence that insulin resistance, a common occurrence among people who are obese, pre-diabetic, or have type II diabetes, may lead to memory loss and even Alzheimer's disease.

Iowa State University researchers believe the word should go out that obesity not only increases the risk of cardiovascular disease and some cancers, but also influences memory loss.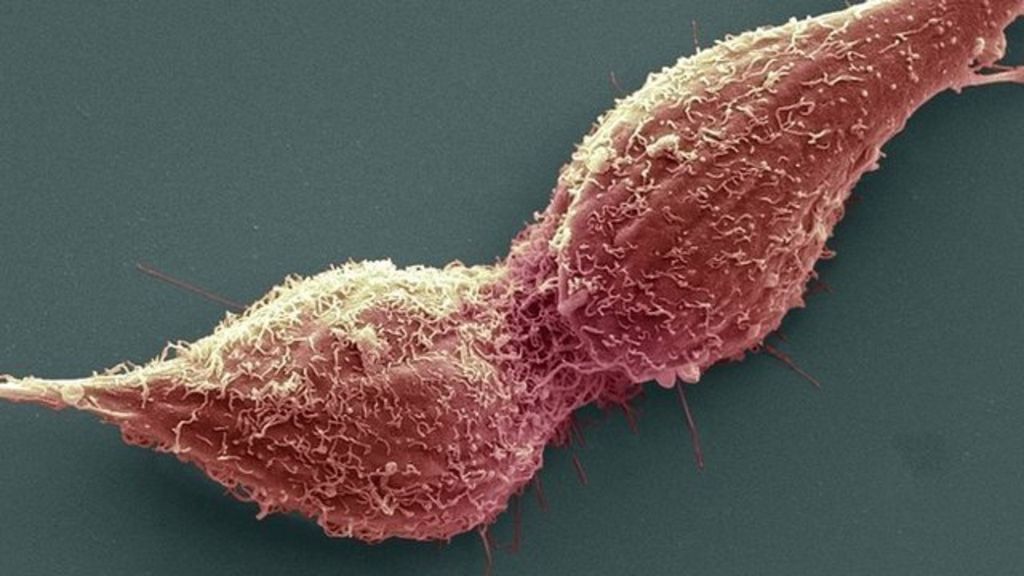 Prostate cancer: Five types 'found' (BBC)
Scientists have identified five types of prostate cancer, each with a distinct genetic signature.

And by comparing 250 samples removed in surgery with the patients' subsequent progress, they have identified some types that are more likely to recur.

Until now, there has been no reliable way to know which patients have the more aggressive cancers requiring the most urgent and intensive therapy.
Life on the Home Planet

Disaster-Prone Philippines Braces for Potential Monster Quake (Bloomberg)
Esmeralda Ronquillo sleeps lightly at night, fearing she won't be quick enough to protect her daughter when an earthquake that experts say could kill tens of thousands hits the Philippine capital.

"I'm terrified just thinking about it," Ronquillo, 47, said inside her home in a two-story residential building in Manila's Santa Cruz district that has fallen into disrepair. "Nobody knows when the quake will hit, so I just pray that God will keep us safe."
Activists are dangling off a bridge in Oregon to protest Shell oil-drilling (Mashable)
How do you block a ship? Dangle yourself in front of it

That's what members of Greenpeace, a group of activists in Portland, Oregon are doing to protest Shell Oil's icebreaker vessel named Fennica, that's in town for repairs before Shell Oil is able to use the ship for oil-drilling in the Arctic later this summer.
Another Northern White Rhino Dies–and Then There Were 4 (Scientific American)
For years now, "Extinction Countdown" readers have followed the slow slide toward extinction of the northern white rhino (Ceratotherium simum cottoni). In 2014 we lost two members of the species, bringing the world population down to five. Now word comes that one more has died, leaving only four.